Designed for the annual holiday party in 2016. A modified trifold featured the ornament on the front panel, with a sneak peak of the Scandinavian inspired pattern on the right edge; the trifold allowed the invitation to fit in a pre-selected envelope size. The reversed and enlarged pattern is used on the inside behind the invitation text.
The company logo was cleverly hidden in the pattern details including in the snowflake details, the tree topper, and the saddle on the Dala horse.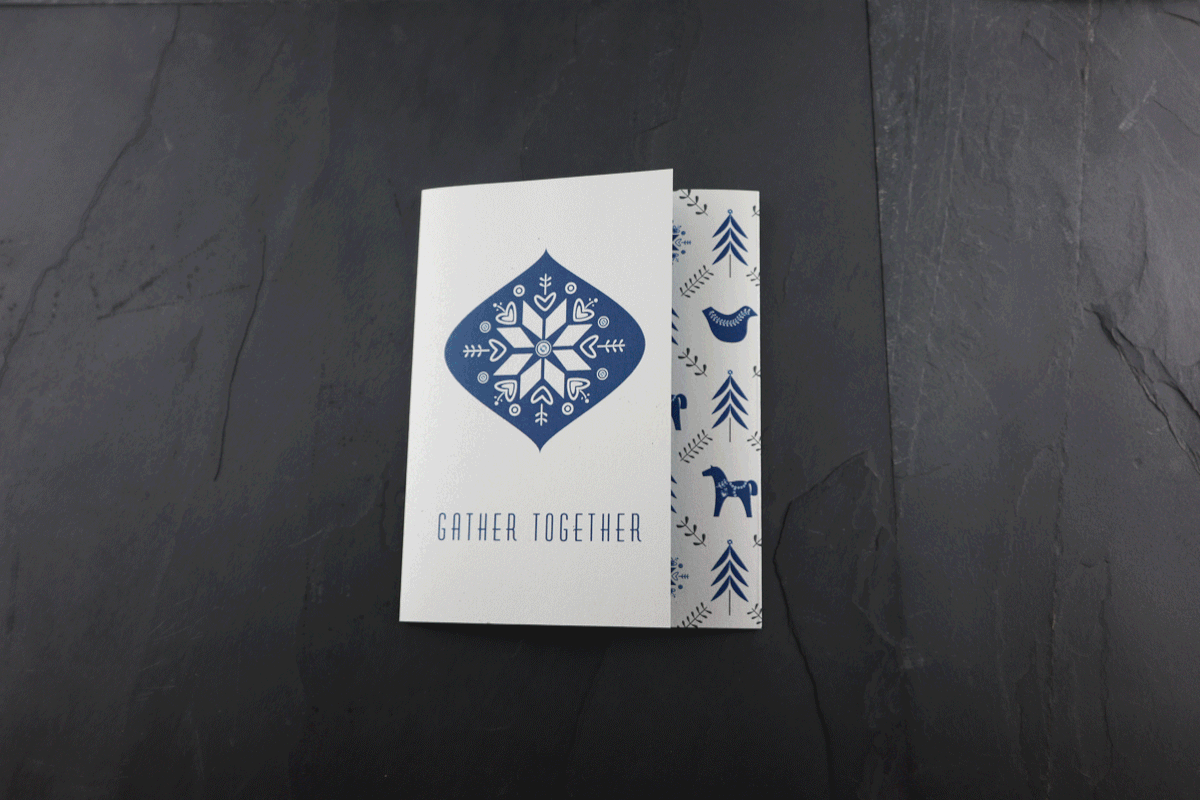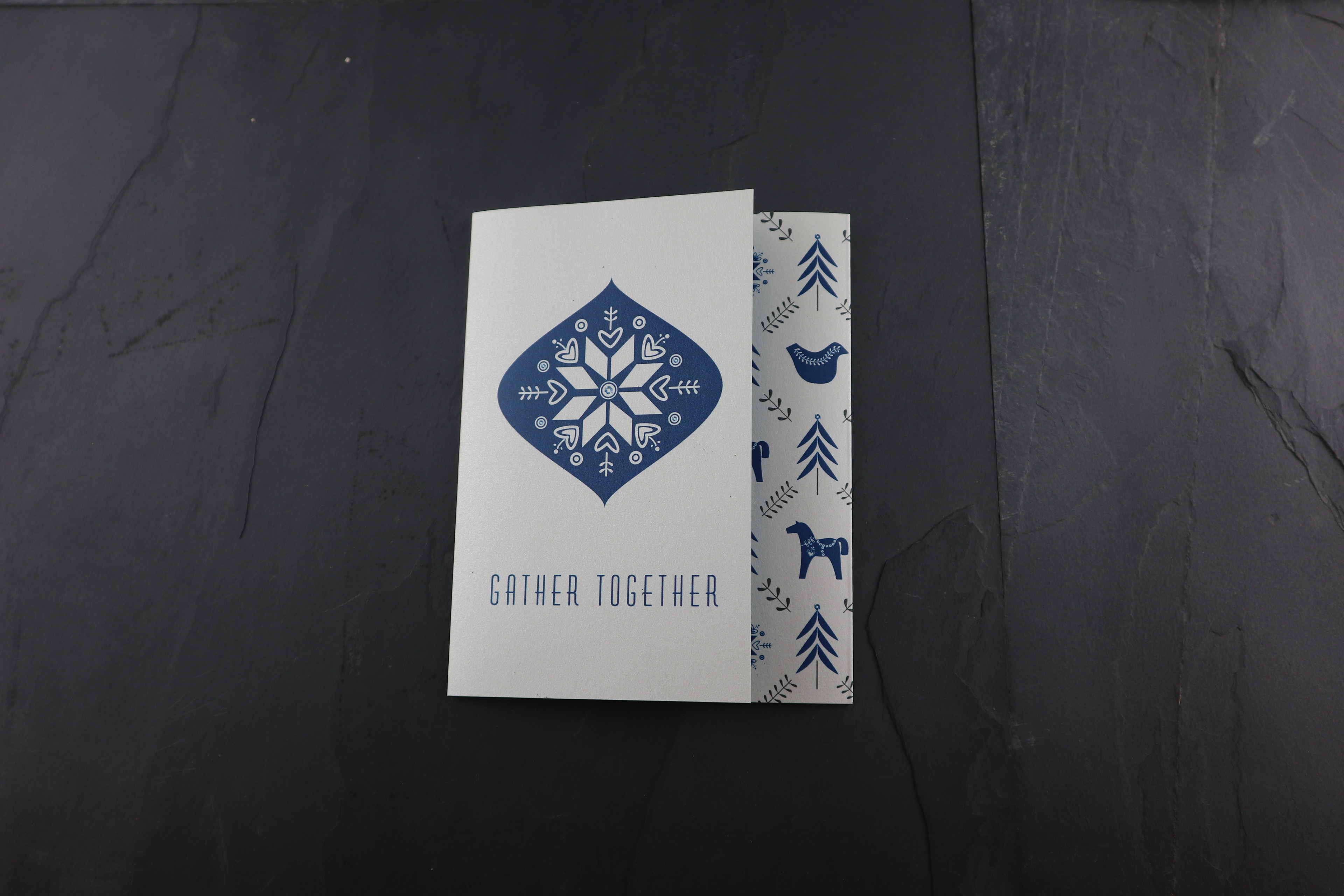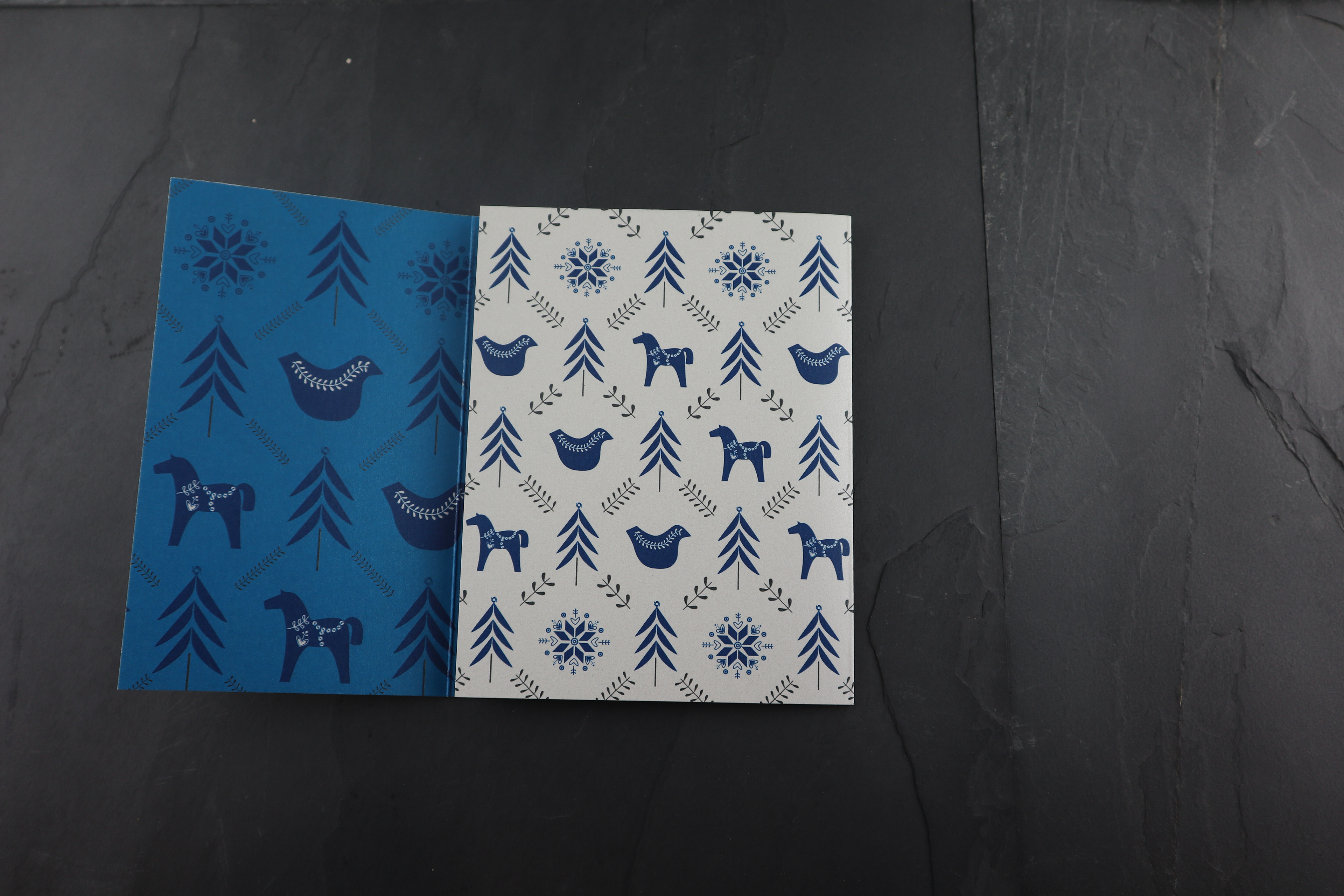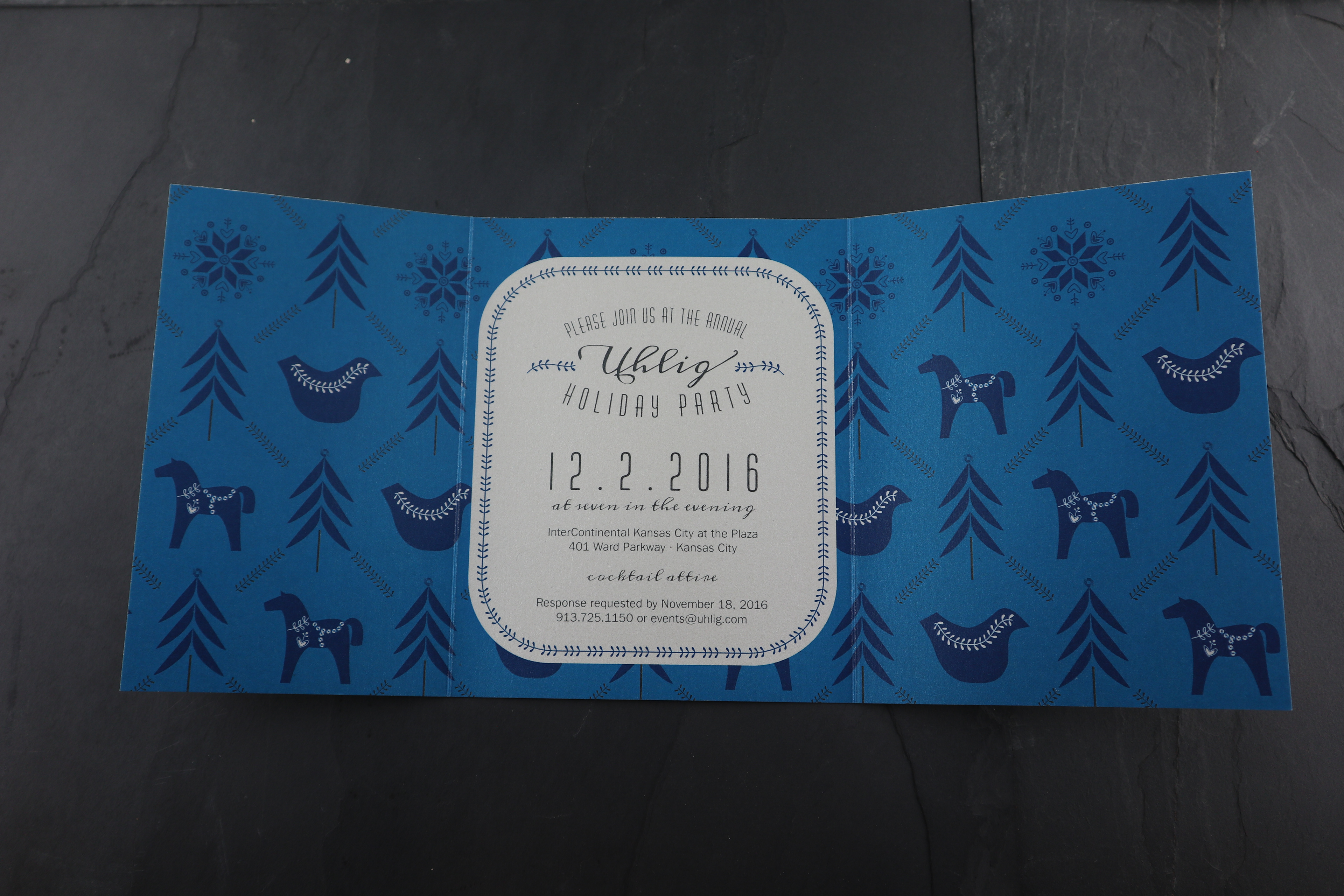 Event collateral
The party collateral included place cards, table cards, menus, programs, a calendar for the upcoming 2017 year, name tags, and drink tickets.
The Scandinavian-inspired pattern became the theme used on all of the pieces. The place setting included a wraparound placecard, and stacked event cards in the napkin fold. The pattern flows from the Menu seamlessly onto the top of the Event Program.