Album cover art featuring the musician's vintage cars and family. 
I found inspiration in the car's vintage Nash logo and created a vintage chrome effect for the album title treatment on the grill of the car.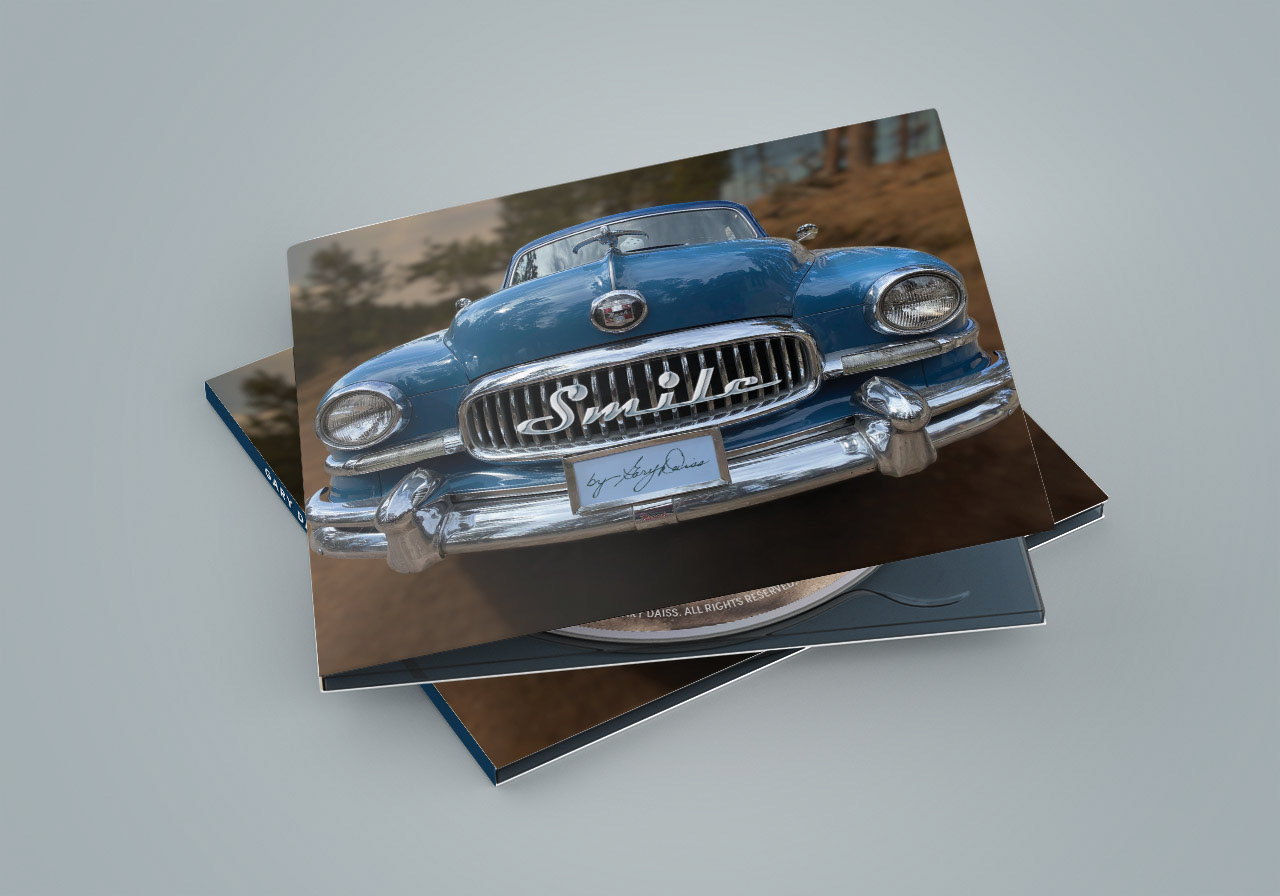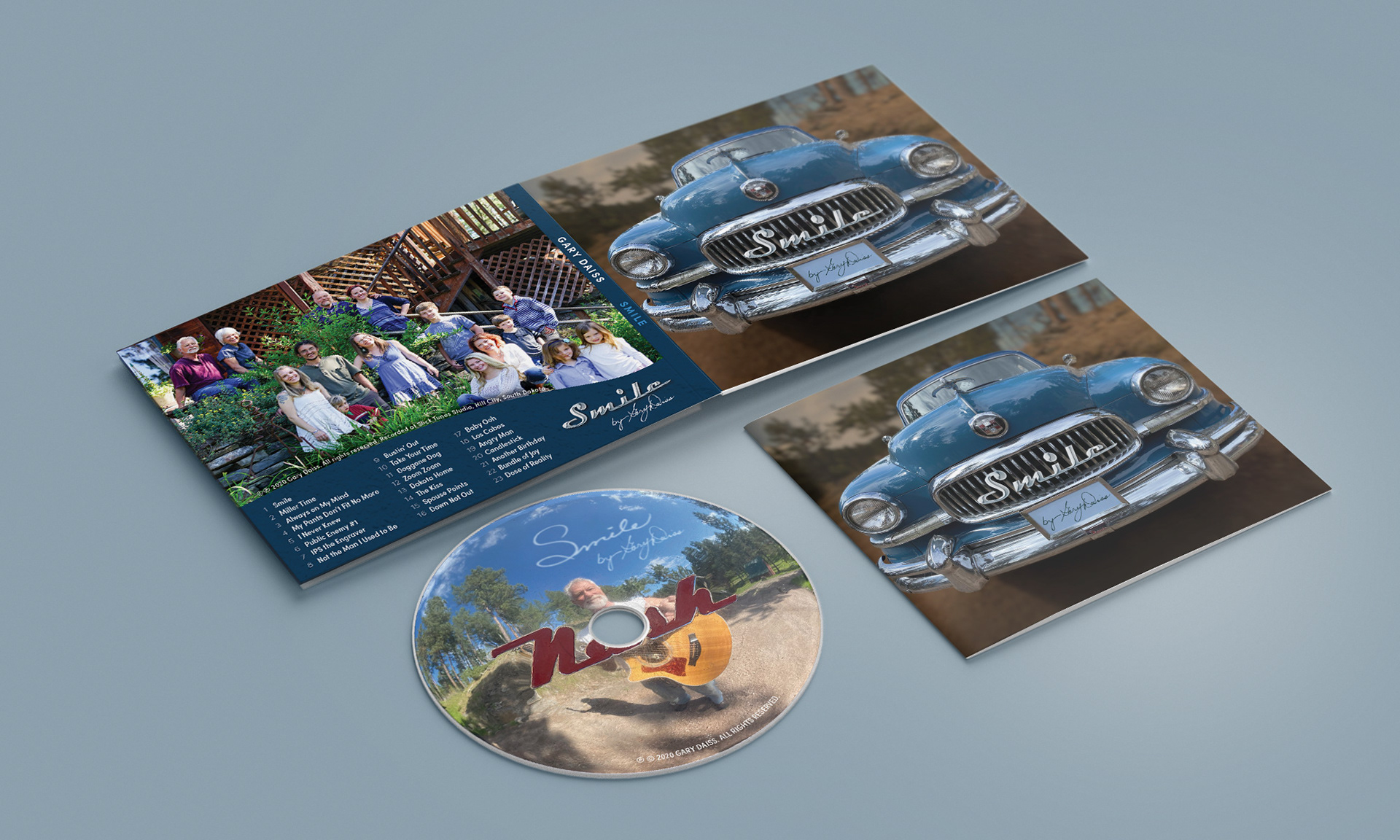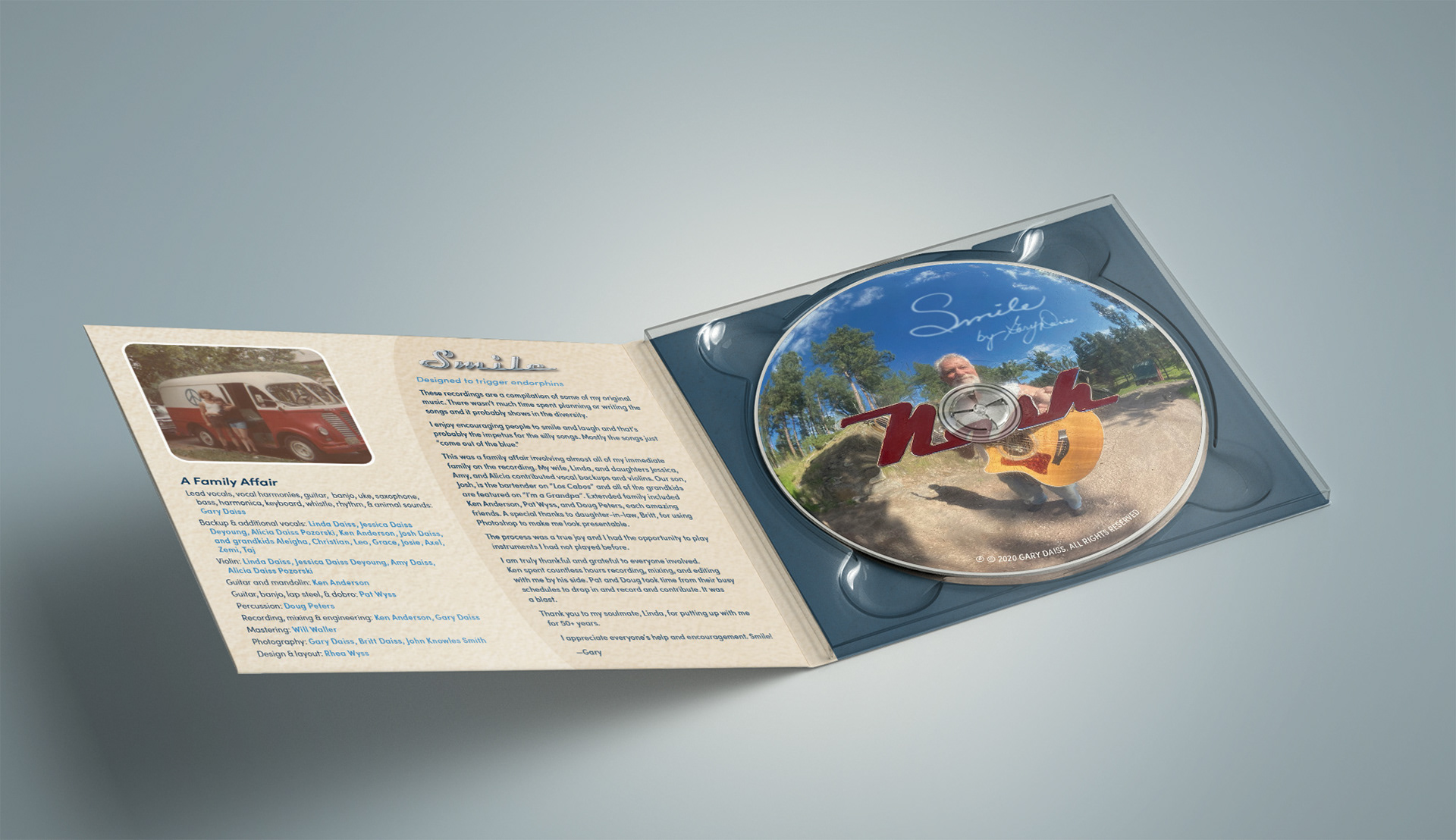 The disc face shows the the musician's reflection in the hubcap of the vintage car.