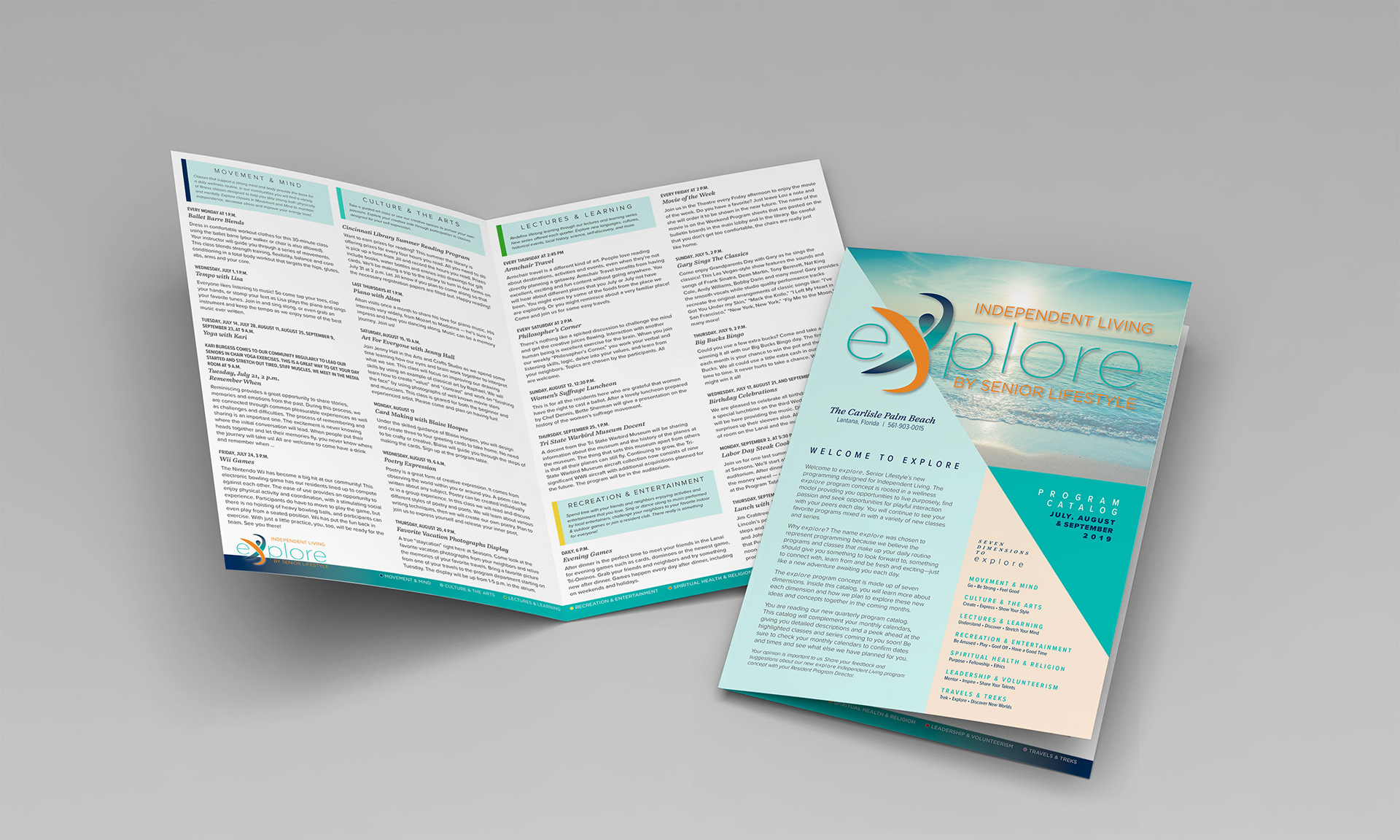 The client requested a quarterly event catalog for senior living communities, similar to a college course catalog, to highlight featured and recurring events in a written format, as opposed to the standard monthly grid format.
The diagonal elements on the cover mimic the direction of the dancing X in the supplied logomark, and the colors are repeated throughout the design. 
Process improvements
The interior pages were designed knowing it would be templated for recurring use. Using typographical elements embedded in the paragraph styles allow for the category headlines to move with the content, nothing was locked into a certain position, making this flexible and scalable to fit the supplied content. 
In addition to the graphic design, I developed a production workflow for layout designers to be able to quickly pull client submitted data from our CMS database, run a series of InDesign scripts, and be able to output the final product within a matter of minutes.